Dental Implants, Newport Beach CA
Is All-on-4 a Permanent Dental Implant Solution in Newport Beach, Right For You?
All-on-4 is a hybrid denture mounted on 4 implants to restore lost or severely damaged teeth. They are an exceptional option because they provide a permanent solution for lost or severely damaged teeth. Dr. Etemad will thoroughly examine and help decide if All-On-4 implants are right for you. Our #1 goal at Newport Smile Studio is to give you a bigger smile that you are proud of.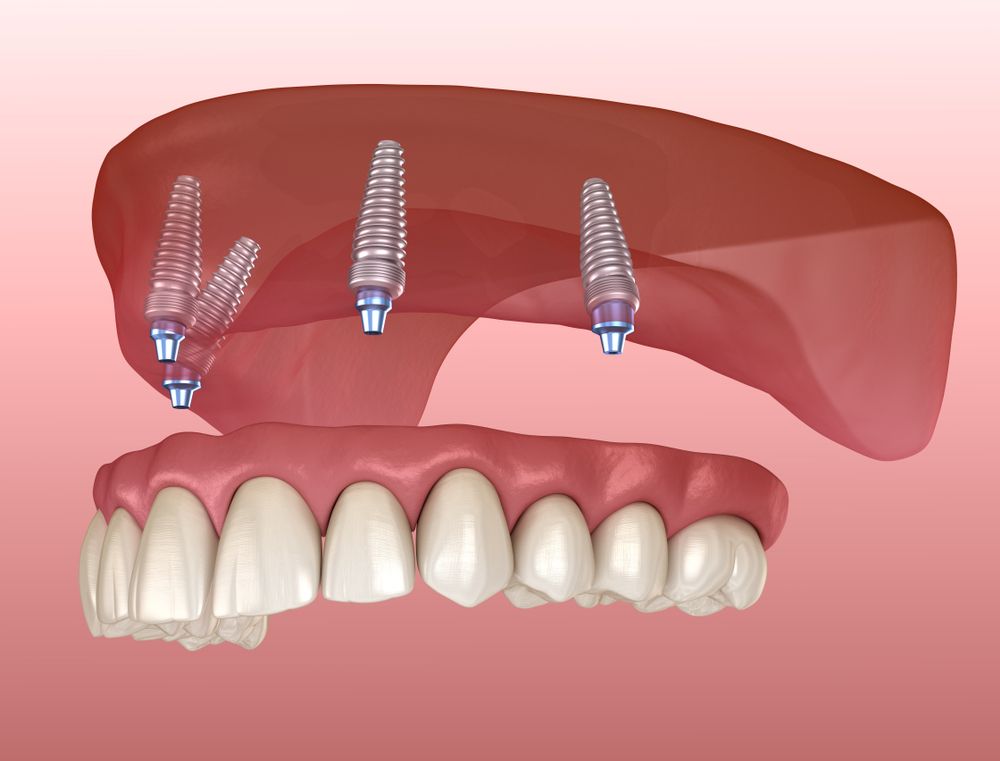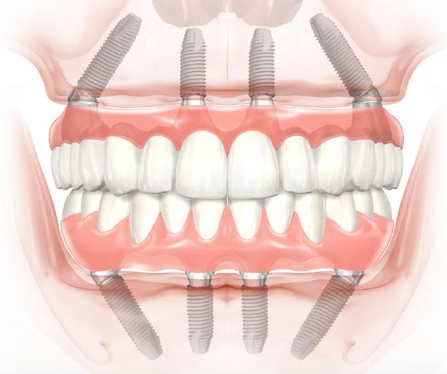 Who are All-on-4 Dental Implants For?

The Gentle Dentist of Newport Beach, Dr. Abrak Etemad 
often recommends All-on-4 Dental Implants for patients who have worn dentures before. They can also be used for those who anticipate the need for dentures. They might be right for you if you are missing multiple teeth or want a permanent replacement for uncomfortable dentures. Let Dr. Abrak Etemad find the right dental implants in Newport Beach for you.
How Do All-on-4 Dental Implants Work?
Instead of using 6 to 8 implants for each arch, All-on-4 Dental Implants only require four implants per arch. Each implant is angled for better support by using the bone's inherent structure. This is why they have often considered a better solution than other options.
Dental Implants Dentist Newport Beach:
All-on-4 Dental Implants:
Restore your smile with undetectable,

natural-looking implants

 

Look, feel, and function like real teeth

for comfortable sensations of hot, cold, and taste

Allow you to eat your favorite foods

with up to 70% more bite force

Don't press on gums, so you are

always comfortable 
Easy to care for

just by brushing and cleaning like natural teeth 

Permanent so you

never have to use adhesives or take them out

 

Restore facial features so that

you look younger
Prevent bone deterioration to
keep you healthy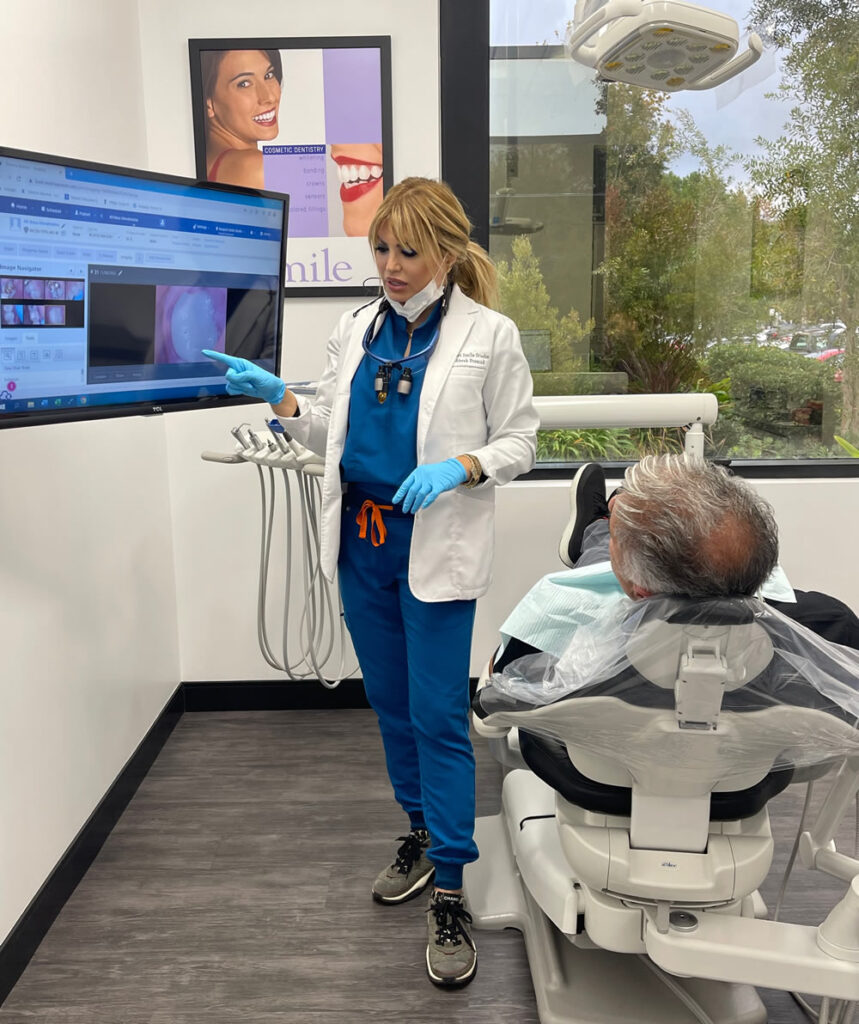 Are You a Good Candidate?
Someone who is missing most or all of their teeth, or who is already wearing dentures, might be a good candidate for the All-on-4 dental implant treatment. As long as the candidate's health is managed, age is not a limiting factor for All-on-4 dental implants.